GOLDPIVOTS.COM IS A DIVISION OF PROTECTVEST AND ADVANCEVEST BY ECHOVECTORVEST MDPP PRECISION PIVOTS. FIND MOTION DYNAMICS AND PRECISION PIVOTS REAL-TIME MODEL ALERTS, OTAPS SIGNALS, CHART ILLUSTRATIONS, ANALYSIS, AND COMMENTARY FOR GOLDPIVOTS.COM FOCUS ETFS (GLD, GTU, ETC) AND FUTURES (/GC, ETC.) AT ECHOVECTORVEST.BLOGSPOT.COM. See http://echovectorvest.blogspot.com and http://seekingalpha.com/author/kevin-wilbur/instablog/full_index in addition to http://www.goldpivots.com
THE WEEKLY GOLD MARKET PRICE NEWSLETTER SPECIALIZING IN GOLD MARKET PRICE ACTION AND GOLD PRICE PIVOTS AND GOLD MARKET PRICE FORECASTING FOR ADVANCED DAYTRADERS, ADVANCED SWING TRADERS, AND ACTIVE ADVANCED MANAGEMENT MARKET PROFESSIONALS.
Currently a regularly updated online newsletter providing valuable and timely analysis of the gold market, gold prices, advanced gold price forecast echovector pivot points and echovector price inflection points, and coordinate forecast echovector support and resistance vectors.
"Positioning for change... staying ahead of the curve... we're keeping watch for you."

"Positioning for change; s
taying ahead of the curve;
we're keeping watch for you!"

THE MARKET PIVOTS FORECASTER AND POSITION MANAGEMENT NEWSLETTER
and
THE ETF PIVOTS FORECASTER AND POSITION MANAGEMENT NEWSLETTER
and
THE E-MINI FUTURES PIVOTS FORECASTER AND POSITION MANAGEMENT NEWSLETTER
and
THE OPTION PIVOTS FORECASTER AND POSITION MANAGEMENT NEWSLETTER
in association with
THE FINANCIAL MARKETS ECHOVECTOR PIVOT POINT PRICE FORECASTER AND ACTIVE ADVANCED POSITION AND RISK MANAGEMENT NEWSLETTER
FREE ONLINE VERSIONS (CONSOLIDATED SITE)
Currently regularly updated and FREE online version market newsletters providing valuable and timely market price path analysis and price forecast charts and potential price pivot timing indicators, advanced market price echovectors and echovector price echo-back-dates, advanced forecast echovector price pivot points, key echovector price inflection points, and advanced coordinate forecast echovector support and resistance vectors for select stocks, bonds, commodities, currencies, and emerging markets composites, with a strong focus on select, proxying and indicative futures and ETF instruments in key markets.

OUR RESEARCHING VIEWERSHIP NOW INCLUDES VIEWS FROM OVER 80 COUNTRIES AROUND THE WORLD! TOTAL VIEWS NOW

INCLUDE REGISTERED VIEWS FROM...

Afghanistan/ Argentina/ Australia/ Austria/ Bahamas/ Bahrain/ Bangladesh/ Belarus/ Belgium/ Belize/ Bermuda/ Brazil/ Burma/ Cambodia/ Canada/ Chile/ China/ Columbia/ Costa Rica/ Croatia/ Cyprus/ Czech Republic/ Denmark/ Ecuador/ Egypt/ Estonia/ France/ Finland/ Germany/ Greece/ Guam/ Guernsey/ Hong Kong/ Hungary/ India/ Indonesia/ Iraq/ Ireland/ Israel/ Italy/ Jamaica/ Japan/ Jordan/ Kazakhstan/ Kenya/ Korea/ Kuwait/ Latvia/ Lithuania/ Luxembourg/ Macau/ Malaysia/ Malta/ Mexico/ Moldova/ Mongolia/ Morocco/ Namibia/ Nepal/ Netherlands/ New Zealand/ Nigeria/ Norway/ Panama/ Pakistan/ Peru/ Philippines/ Poland/ Portugal/ Romania/ Russia/ Saudi Arabia/ Serbia/ Singapore/ Slovakia/ South Africa/ Sri Lanka/ Spain/ Sweden/ Switzerland/ Taiwan/ Thailand/ Trinidad and Tobago/ Tunisia/ Turkey/ Ukraine/ United Arab Emirates/ United Kingdom/ United States/ US Virgin Islands/ Uzbekistan/ Venezuela/ Vietnam

Nasdaq, CNBC, MSN Money, Yahoo Finance, MarketWatch, Reuters, Barrons, Forbes, SeekingAlpha, Market Pivots Forecaster, BizNewsToday, Benzinga, Business Insider, Daily Finance, StreetInsider, Top10Traders, Fixed Income and Commodities, EchoVectorVEST, Financial Visualizations, YCharts, XYZ Trader Systems, ZeroHedge, Predict WallStreet, Market-Pivots, Financial RoundTable, Financial Board Central, Bullfax, BizWays, BizFeedz, StockFlash, MoneyShow, TradingView, Investor Hangout, StockPicksExpert, The Finance Spot, Business News Index, Regator, Streamica, BusinessBalla, Finanzachricten, StockLeaf, News Now UK, The Economic Times, Finance Pong, Seeking Alpha Japan, Yahoo Finance Australia, Yahoo Finance New Zealand, Yahoo Finance Canada, Yahoo Finance Singapore, Gold News Today, GoldPivots, Casey Research, AurumX, Sharps Pixley News, Royals Metal Group, A-Mark Precious Metals, SBG Direct, Horizontal Metals, GoldSilverMoney, Sterling Investment Services, Prompto Capita, Silver Investor Weekly, Austin Rare Coins and Bullion, GoldPivots, Gold Trend, GoldPrice Today, Gold Rate 24, Check Gold Price, Gold Investor Weekly, Silver Price News, Silver News Now, Silver Phoenix 500, Silver News, Silver Price, Silver Prices Today, SilverPivots, Precious-Metals, VestTrader, Value Forum, Coin Info, Investment Four You, AidTrader, Trend Mixer, Indonesian Company, SiloBreaker, ETF Bannronn, SportBalla, Trading Apples, Skeptical Market Observer, Pension Plus, Fixed Income And Commodities, Collateral Finance Corporation, One Page News, EarthBlogNews, NewsFlashy, Veooz News, Wopular, Open Box Experiment, US Government Portal, Do It Yourself Investor, The Atlanta Journal Constitution, News Blogged, and others.

PROTECTVEST AND ADVANCEVEST BY ECHOVECTORVEST MDPP PRECISION PIVOTS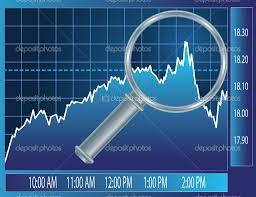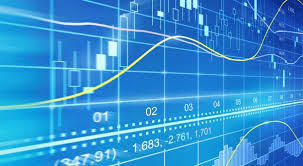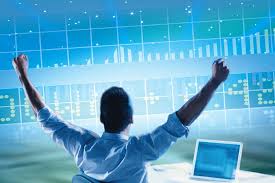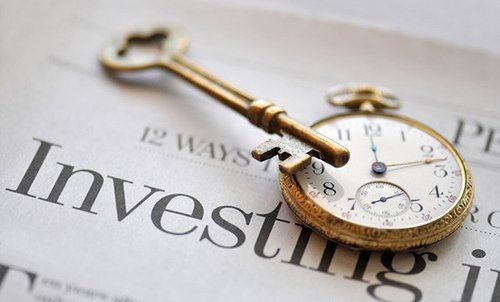 "Positioning for change, staying ahead of the curve, we're keeping watch for you!"

FOR THE LIST OF LAST MONTH'S SELECTED POSTS, FORECASTS, FRAMECHARTS, ALERTS, POSITION MANAGEMENT STRATEGIES, ACTIVE ADVANCED POSITION MANAGEMENT TRADENOTES, COMMENTARIES, ARTICLES, AND STRATEGY ALERT SUMMARIES AND CHRONICLES, CONTINUE TO SCROLL PAST THE LIST OF DECEMBER'S SELECT POSTS

Tuesday, June 17, 2014
/GC GOLD METALS EMINI FUTURES PROXY ECHOVECTOR ANALYSIS FRAMECHART AND PRICE PATH GUIDEMAP UPDATE WITH KEY OTAPS-PPS EXTENSION VECTORS HIGHLIGHTED: POWERFUL FORECAST RIGHT ON TARGET: TUESDAY JUNE 17, 2014: US 1020PM EDST /GC GOLD METALS EMINI FUTURES ECHOVECTOR ANALYSIS FRAMECHART UPDATE WITH WEEKLY AND BI-WEEKLY ECHOVECTOR PERSPECTIVES HIGHLIGHTED AND ILLUSTRATED FOR SET 2 OTAPS-PPS APPLICATION REFERENCES: GOLDPIVOTS.COM & SILVERPIVOTS.COM & COMMODITYPIVOTS.COM & E-MINIPIVOTS.COM & ETFPIVOTS.COM & MARKET-PIVOTS.COM & MARKETPIVOTSONLINE.COM & GOLDINVESTORWEEKLY.COM & SILVERINVESTORWEEKLY.COM
HOW TO ENLARGE FRAMECHARTS AND PRICE MAPS
______________________________________________________________________________________
HOW TO ENLARGE ECHOVECTORVEST MDPP PRECISION PIVOTS ECHOVECTOR ANALYSIS FRAMECHARTS AND FORECAST MODEL PRICE MAP IMAGES ON YOUR COMPUTER MONITOR'S DISPLAY



1. Left click on presented image of chart to open image of chart in new tab.
2. Right click on new image of chart opened in new tab to further zoom and enlarge EchoVector Analysis chart image illustrations and highlights.
______________________________________________________________________________________

Tuesday, June 17, 2014
/GC GOLD METALS EMINI FUTURES PROXY ECHOVECTOR ANALYSIS FRAMECHART AND PRICE PATH GUIDEMAP UPDATE WITH KEY OTAPS-PPS EXTENSION VECTORS HIGHLIGHTED: POWERFUL FORECAST RIGHT ON TARGET: TUESDAY JUNE 17, 2014: US 1020PM EDST
/GC GOLD METALS EMINI FUTURES ECHOVECTOR ANALYSIS FRAMECHART UPDATE
WITH WEEKLY AND BIWEEKLY ECHOVECTOR PERSPECTIVES HIGHLIGHTED AND ILLUSTRATED
FOR SET 2 OTAPS-PPS APPLICATION REFERENCES
/GC GOLD METALS EMINI FUTURES ECHOVECTOR ANALYSIS FRAMECHART UPDATE
WITH ANNUAL (AEV), BIQUARTERLY (2QEV) AND QUARTERLY (QEV) ECHOVECTOR PERSPECTIVES HIGHLIGHTED AND ILLUSTRATED
WITH COUNTER-CLOCKWISE ROTATION IN ANNUAL ECHOVECTOR
DURING SIGNIFICANT PRICE DOWNPRESSURE FIOP (FOCUS INTEREST PERIOD)
ON AEV EBW CPRB (ANNUAL ECHOVECTOR ECHO-BACK-WEEK [FIOP] CYCLICAL PHASE REFERENCE BASIS)
Tuesday, June 17, 2014
GLD OTAPS WITH LFOUR OTAPS 121.90 RIGHT ON TARGET
(OTAPS RESET INDICATES SWINGTRADE COVER BIAS ON STS FROM MONDAY MORNING ENTRY ON WEEKEND ALERT GLD 123.10 - 121.90 = 1.20 WHICH ON DOUBLE DOUBLE GOES TO 4.80 OR 3.9%, AND 70% ON SIMPLY L1 DERIVATIVES STRATEGY
Monday, June 16, 2014
/GC GOLD METALS EMINI FUTURES PROXY ECHOVECTOR ANALYSIS FRAMECHART AND PRICE PATH GUIDEMAP UPDATE WITH KEY OTAPS-PPS EXTENSION VECTORS HIGHLIGHTED: POWERFUL FORECAST RIGHT ON TARGET: TUESDAY JUNE 17, 2014: US 1242AM EDST: ASIAN MARKET HOURS
/GC GLD METALS EMINI FUTURES ECHOVECTOR ANALYSIS FRAMECHART UPDATE WITH ANNUAL ECHOVECTOR PERSPECTIVE HIGHLIGHTED AND ILLUSTRATED

Monday, June 16, 2014
GLD OTAPS WITH LFOUR OTAPS 122.65 RIGHT ON TARGET: ECHOVECTOR ANALYSIS FRAMECHART UPDATE: /GC GOLD METALS EMINI FUTURES
1225PM USEDST




/GC GLD METALS EMINI FUTURES ECHOVECTOR ANALYSIS FRAMECHART UPDATE WITH ANNUAL ECHOVECTOR PERSPECTIVE HIGHLIGHTED AND ILLUSTRATED
Sunday, June 15, 2014
GLD: HEADS UP
ALERT

: GOLD AND SILVER METALS MARKET

SHORT BIAS WATCH SIGNAL AND POTENTIAL FIOP: AEV, 2QEV, AND AEV BASIS

FAILURE TO SHORT SIDE ECHO, OR ECHO SUFFICIENTLY WITH SIGNIFICANT COMPRESSION, WILL CAUSE SIGNIFICANT PIVOT AND POTENTIAL UPSIDE PRESSURE COIL ON AEV AS TRAVERSE DOWNSIDE PRESSURE PHASE, AND WHEN DOWNSIDE PRESSURE PHASE PERIOD COMPLETES.

STRONG TRADE OPPORTUNITY:

OTAPS SIGNAL SWITCH LEVELS EMPHASIZED

USING THE

OTAPS-PPS SWITCH SIGNAL TARGET PRICE

AND THE

OTAPS-PPS SWITCH SIGNAL VECTOR

.

/GC GLD METALS EMINI FUTURES ECHOVECTOR ANALYSIS FRAMECHART WITH ANNUAL ECHOVECTOR PERSPECTIVE HIGHLIGHTED AND ILLUSTRATED
Posted by

BY ECHOVECTORVEST MDPP PRECISION PIVOTS
at 9:25 AM

Posted by

BY ECHOVECTORVEST MDPP PRECISION PIVOTS
at 10:03 PM

Posted by

BY ECHOVECTORVEST MDPP PRECISION PIVOTS
at 11:28 PM