GOLDPIVOTS.COM IS A DIVISION OF PROTECTVEST AND ADVANCEVEST BY ECHOVECTORVEST MDPP PRECISION PIVOTS. FIND MOTION DYNAMICS AND PRECISION PIVOTS REAL-TIME MODEL ALERTS, OTAPS SIGNALS, CHART ILLUSTRATIONS, ANALYSIS, AND COMMENTARY FOR GOLDPIVOTS.COM FOCUS ETFS (GLD, GTU, ETC) AND FUTURES (/GC, ETC.) AT ECHOVECTORVEST.BLOGSPOT.COM. See http://echovectorvest.blogspot.com and http://seekingalpha.com/author/kevin-wilbur/instablog/full_index in addition to http://www.goldpivots.com
THE WEEKLY GOLD MARKET PRICE NEWSLETTER SPECIALIZING IN GOLD MARKET PRICE ACTION AND GOLD PRICE PIVOTS AND GOLD MARKET PRICE FORECASTING FOR ADVANCED DAYTRADERS, ADVANCED SWING TRADERS, AND ACTIVE ADVANCED MANAGEMENT MARKET PROFESSIONALS.
Currently a regularly updated online newsletter providing valuable and timely analysis of the gold market, gold prices, advanced gold price forecast echovector pivot points and echovector price inflection points, and coordinate forecast echovector support and resistance vectors.
"Positioning for change... staying ahead of the curve... we're keeping watch for you."

"Positioning for change; s
taying ahead of the curve;
we're keeping watch for you!"

THE MARKET PIVOTS FORECASTER AND POSITION MANAGEMENT NEWSLETTER
and
THE ETF PIVOTS FORECASTER AND POSITION MANAGEMENT NEWSLETTER
and
THE E-MINI FUTURES PIVOTS FORECASTER AND POSITION MANAGEMENT NEWSLETTER
and
THE OPTION PIVOTS FORECASTER AND POSITION MANAGEMENT NEWSLETTER
in association with
THE FINANCIAL MARKETS ECHOVECTOR PIVOT POINT PRICE FORECASTER AND ACTIVE ADVANCED POSITION AND RISK MANAGEMENT NEWSLETTER
FREE ONLINE VERSIONS (CONSOLIDATED SITE)
Currently regularly updated and FREE online version market newsletters providing valuable and timely market price path analysis and price forecast charts and potential price pivot timing indicators, advanced market price echovectors and echovector price echo-back-dates, advanced forecast echovector price pivot points, key echovector price inflection points, and advanced coordinate forecast echovector support and resistance vectors for select stocks, bonds, commodities, currencies, and emerging markets composites, with a strong focus on select, proxying and indicative futures and ETF instruments in key markets.

OUR RESEARCHING VIEWERSHIP NOW INCLUDES VIEWS FROM OVER 80 COUNTRIES AROUND THE WORLD! TOTAL VIEWS NOW

INCLUDE REGISTERED VIEWS FROM...

Afghanistan/ Argentina/ Australia/ Austria/ Bahamas/ Bahrain/ Bangladesh/ Belarus/ Belgium/ Belize/ Bermuda/ Brazil/ Burma/ Cambodia/ Canada/ Chile/ China/ Columbia/ Costa Rica/ Croatia/ Cyprus/ Czech Republic/ Denmark/ Ecuador/ Egypt/ Estonia/ France/ Finland/ Germany/ Greece/ Guam/ Guernsey/ Hong Kong/ Hungary/ India/ Indonesia/ Iraq/ Ireland/ Israel/ Italy/ Jamaica/ Japan/ Jordan/ Kazakhstan/ Kenya/ Korea/ Kuwait/ Latvia/ Lithuania/ Luxembourg/ Macau/ Malaysia/ Malta/ Mexico/ Moldova/ Mongolia/ Morocco/ Namibia/ Nepal/ Netherlands/ New Zealand/ Nigeria/ Norway/ Panama/ Pakistan/ Peru/ Philippines/ Poland/ Portugal/ Romania/ Russia/ Saudi Arabia/ Serbia/ Singapore/ Slovakia/ South Africa/ Sri Lanka/ Spain/ Sweden/ Switzerland/ Taiwan/ Thailand/ Trinidad and Tobago/ Tunisia/ Turkey/ Ukraine/ United Arab Emirates/ United Kingdom/ United States/ US Virgin Islands/ Uzbekistan/ Venezuela/ Vietnam

Nasdaq, CNBC, MSN Money, Yahoo Finance, MarketWatch, Reuters, Barrons, Forbes, SeekingAlpha, Market Pivots Forecaster, BizNewsToday, Benzinga, Business Insider, Daily Finance, StreetInsider, Top10Traders, Fixed Income and Commodities, EchoVectorVEST, Financial Visualizations, YCharts, XYZ Trader Systems, ZeroHedge, Predict WallStreet, Market-Pivots, Financial RoundTable, Financial Board Central, Bullfax, BizWays, BizFeedz, StockFlash, MoneyShow, TradingView, Investor Hangout, StockPicksExpert, The Finance Spot, Business News Index, Regator, Streamica, BusinessBalla, Finanzachricten, StockLeaf, News Now UK, The Economic Times, Finance Pong, Seeking Alpha Japan, Yahoo Finance Australia, Yahoo Finance New Zealand, Yahoo Finance Canada, Yahoo Finance Singapore, Gold News Today, GoldPivots, Casey Research, AurumX, Sharps Pixley News, Royals Metal Group, A-Mark Precious Metals, SBG Direct, Horizontal Metals, GoldSilverMoney, Sterling Investment Services, Prompto Capita, Silver Investor Weekly, Austin Rare Coins and Bullion, GoldPivots, Gold Trend, GoldPrice Today, Gold Rate 24, Check Gold Price, Gold Investor Weekly, Silver Price News, Silver News Now, Silver Phoenix 500, Silver News, Silver Price, Silver Prices Today, SilverPivots, Precious-Metals, VestTrader, Value Forum, Coin Info, Investment Four You, AidTrader, Trend Mixer, Indonesian Company, SiloBreaker, ETF Bannronn, SportBalla, Trading Apples, Skeptical Market Observer, Pension Plus, Fixed Income And Commodities, Collateral Finance Corporation, One Page News, EarthBlogNews, NewsFlashy, Veooz News, Wopular, Open Box Experiment, US Government Portal, Do It Yourself Investor, The Atlanta Journal Constitution, News Blogged, and others.

PROTECTVEST AND ADVANCEVEST BY ECHOVECTORVEST MDPP PRECISION PIVOTS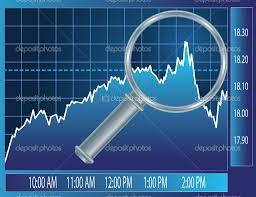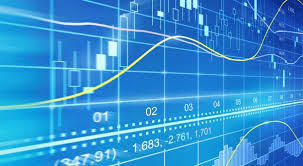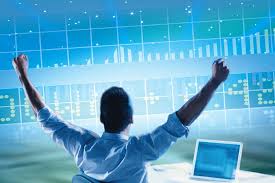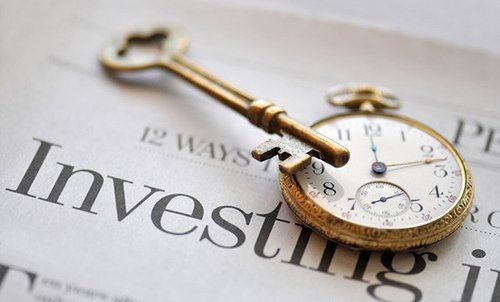 "Positioning for change, staying ahead of the curve, we're keeping watch for you!"

FOR THE LIST OF LAST MONTH'S SELECTED POSTS, FORECASTS, FRAMECHARTS, ALERTS, POSITION MANAGEMENT STRATEGIES, ACTIVE ADVANCED POSITION MANAGEMENT TRADENOTES, COMMENTARIES, ARTICLES, AND STRATEGY ALERT SUMMARIES AND CHRONICLES, CONTINUE TO SCROLL PAST THE LIST OF DECEMBER'S SELECT POSTS

Thursday, September 5, 2013
GOLDPIVOTS AND SILVERPIVOTS: GLD ETF ECHOVECTOR PIVOT POINT ANALYSIS MULTI-PERSPECTIVE FRAMECHARTS UPDATE: 2-YEAR DAILY OHLC, 1-YEAR DAILY OHLC, BI-QUARTERLY AND QUARTERLY DAILY OHLC PERSPECTIVES: "Watch Out Gold"
DIRECT LINKS TO THIS MONTH'S SELECT TOPICS, ARTICLES, AND POSTS

Thursday, September 5, 2013
GOLDPIVOTS AND SILVERPIVOTS: GLD ETF ECHOVECTOR PIVOT POINT ANALYSIS MULTI-PERSPECTIVE FRAMECHARTS UPDATE: 2-YEAR DAILY OHLC, 1-YEAR DAILY OHLC, BI-QUARTERLY AND QUARTERLY DAILY OHLC PERSPECTIVES: "Watch Out On Gold"
Last Friday I wrote an article titled,
"Today Is An Important Day in Gold"
cautioning the gold market on the strong possibility of an impending potential reversal in gold's impressive 17% rally since late June's summer low. In the article, I used
EchoVector Analysis
to show that, if the gold metals market did not produce powerfully impressive and strong price action that Friday going into Labor Day Weekend, and also strong price extension and follow-through the next two week's following Friday's action, a significant downward pivot would occur in gold's active annual echovector. This impending "downward pivot in the annual echovector, with a significant slope momentum force" could easily reverse the rally gold has seen since late June, and this pivot had already been set up in gold existing price pattern if this significant upward price action these weeks simply failed to occur.
Well, last Friday's price action in gold was anything but impressively strong, with gold price instead actually falling yet more than another full point on the GLD ETF. This significant pivot in the annual echovector did occur instead. And gold bulls should be concerned. Tuesday's post-Labor Day Weekend buying did nothing to offset this pivot.
This pivot, along with Friday's gold price failure in the midst of significant fundamental strengths that should have been working in gold's favor, may provide important reasons to cover longer-term long positions in gold. Gold enthusiasm remained absent Friday, even with the Syrian issue still very much on the table. This has continued into this week. A falling Indian rupee and a sliding Euro did not help gold either last Friday, as some analyst had expected they would. Nor did a further selloff in the US stock market help, even with added concern of a potentially difficult September for US stocks possibly coming this year still there as well. Jobless claims came in better-than expected this week also, and the US dollar also strengthened, neither helping gold prices. And some analyst believe today's jobs report will follow suit.
With these additional fundamentals also weighting on gold, additional strong selling in gold this week has further confirmed last Friday's technical importance, and very much re-introduced the possible resumption of this year's strong downward momentum in full force. The following chart highlights the significant momentum change that occurred as of the close of trading yesterday. Gold bulls may be particularly concerned with its recurrence.
(Click on chart to enlarge. Open chart in new tab and click to enlarge and further zoom.)
GLD ETF 1-YEAR DAILY OHLC
(click to enlarge)
The solid white echovector illustrates and highlights the strong annual downside echovector slope momentum in effect from last summer's corresponding echo-back-date to this summer's gold price low at the end of June.
The solid purple annual echovector slope illustrates the less strong downside echovector momentum slope that had been achieved since then into last week as a result of our rally and price gains since the June 2013 low.
However, also notice how gold needed a continued rally from last week; in fact, a strong upward price move in gold was needed going into labor day weekend, with significant follow through this week and next week as well, to maintain this better slope and an implication of continuance, and to not instead pivot and resume the strong downward momentum that so dramatically defined this year's sell-off into the summer. This is illustrated by the white-spaced annual coordinate forecast echovector.
With Thursday's sell-off we have completely resumed the strong downward annual price momentum that defined this summer's lows. This is illustrated and highlighted by the parallel white-dotted echovector running from Thursday to its corresponding Thursday annual echo-back-date this week last year.
It may be time to 'watch out' yet once again, if you are gold bull positioned long into next year. Gold could see a small bounce going into the week following options expiration in September. But this will do nothing regarding moving gold out of the newly reacquired and now fully resumed strong downward annual echovector momentum active at its currently yearly low this summer.
Thanks for reading. And good luck with your gold investing and trading.
Disclosure: I have no positions in any stocks mentioned, and no plans to initiate any positions within the next 72 hours. I wrote this article myself, and it expresses my own opinions. I am not receiving compensation for it. I have no business relationship with any company whose stock is mentioned in this article.
Posted by

BY ECHOVECTORVEST MDPP PRECISION PIVOTS
at 7:34 PM